An update on the two bespoke TBM slurry Sizers operating in China
On 10 January 2021, CREG (China Railway Equipment Group) announced the completion of tunnelling for the new Dalian metro line, with its Tunnel Boring Machine system – incorporating an MMD Sizer – having created a 2,882-metre tunnel, including 2,310 metres under the sea.
This represents the culmination of a remarkable project involving some unprecedented engineering challenges. Boring 2,882 metres through a very hard rock stratum – in some places reaching 118 MPA – would be difficult enough in itself, even without the necessity to avoid key infrastructure such as shipping lanes and a busy wharf. In addition, the tunnel is located in deep water with a head pressure of 0.5 MPA – and passes through an area with more than 1,000 Karst caves, which can present some unpredictable and dangerous traps.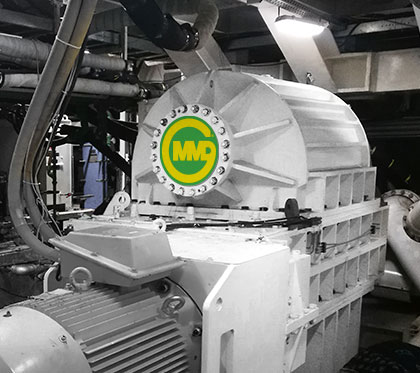 Along the way, the tunnel involved processing around a million tonnes of rock in an unusually confined space – an extremely exacting requirement even for an MMD Sizer. However, the machine performed beyond the customer's expectations, with the original sizer teeth lasting throughout the project and only minimal planned maintenance being undertaken. The Sizer will now be sent to Dalian factory of Urban Rail Transit Engineering Co.Ltd of China Railway First Group Co. Ltd for modification before being utilised on future projects.
Another MMD Sizer is still operating at CREG's Shenzhen site, where the new metro line provides even greater challenges. With two years left to run, the project has already seen the boring of a 1,100-metre tunnel through rock as dense as 173 MPA.
"These new metro lines will revolutionise transport in Dalian and Shenzhen and create huge environmental benefits by reducing surface traffic," said Bill Liu, MMD China's Sales & Marketing Senior Vice President. "We're thrilled to have been part of such worthwhile projects, and we're delighted to say that our Sizers have performed flawlessly in some of the most testing conditions on earth."